Most pieces of 'sentiment' fall into two camps: the anecdotal and the hard data. I rarely focus on the anecdotal portion, most of it is just noise. But this I just had to share…
For $34.99 you can be the proud owner of the latest new board game: DayTrader 'Strike it Rich' ! There's a bank on every corner and Volatility Market Cards.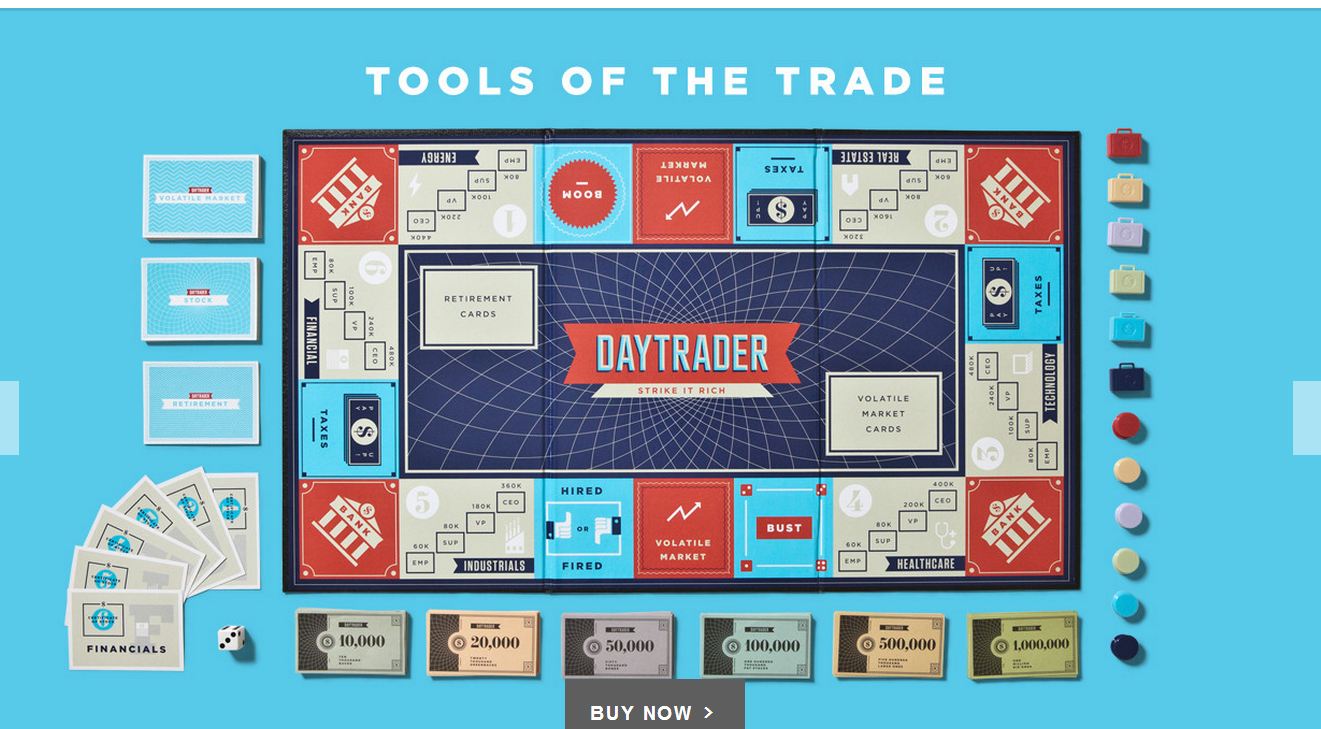 If this isn't a sign that retail investors have come back to the market, I'm not sure what is.
Source: PlayDayTrader.com
Disclaimer: Do not construe anything written in this post or this blog in its entirety as a recommendation, research, or an offer to buy or sell any securities. Everything in this post is meant for educational and entertainment purposes only. I or my affiliates may hold positions in securities mentioned in the blog. Please see my Disclosure page for full disclaimer. Connect with Andrew on Google+, Twitter, and StockTwits.